Lawn Painting: A Revolutionary Way to Enhance Your Lawn's Appearance!
A beautiful lawn is not only the pride of your home, but it also adds to the value of your property. A well-maintained lawn can improve the aesthetic appeal of your home and leave a lasting impression on anyone who visits. At LWR Property Maintenance, we offer a revolutionary service that can enhance the appearance of your lawn in a matter of hours – Lawn Painting. Lawn painting is a cost-effective solution to revive the look of your lawn without the need for expensive lawn replacement or re-sodding. We use eco-friendly, water-based pigments that are safe for your lawn, plants, and pets. Our skilled technicians will assess your lawn, determine the best color match for your grass, and carefully apply the paint to achieve an even and natural-looking coverage. We offer lawn painting services for residential properties and for realtors looking to improve the curb appeal of their listed properties. Our services can help create an inviting and well-manicured lawn, making your home or property stand out from the rest in the neighborhood. Our lawn painting services are ideal for a range of needs, including:
Lawn maintenance: Lawn painting is an effective way to cover up patchy or uneven grass, giving your lawn a fresh and vibrant look.
Drought protection: Lawn painting can help protect your lawn from drought by providing an extra layer of insulation that helps retain moisture.
Seasonal changes: Lawn painting can be used to create a seasonal look for your lawn, with different colors available to match the look of your property throughout the year.
Real estate: For real estate agents and property owners, lawn painting can help to enhance the curb appeal of a property, making it more attractive to potential buyers.
At LWR Property Maintenance, we are committed to providing high-quality lawn painting services that meet your needs and exceed your expectations. Our services are affordable, eco-friendly, and designed to help you achieve the beautiful lawn you've always wanted. Contact us today to learn more about our lawn painting services and to schedule a consultation with one of our skilled technicians.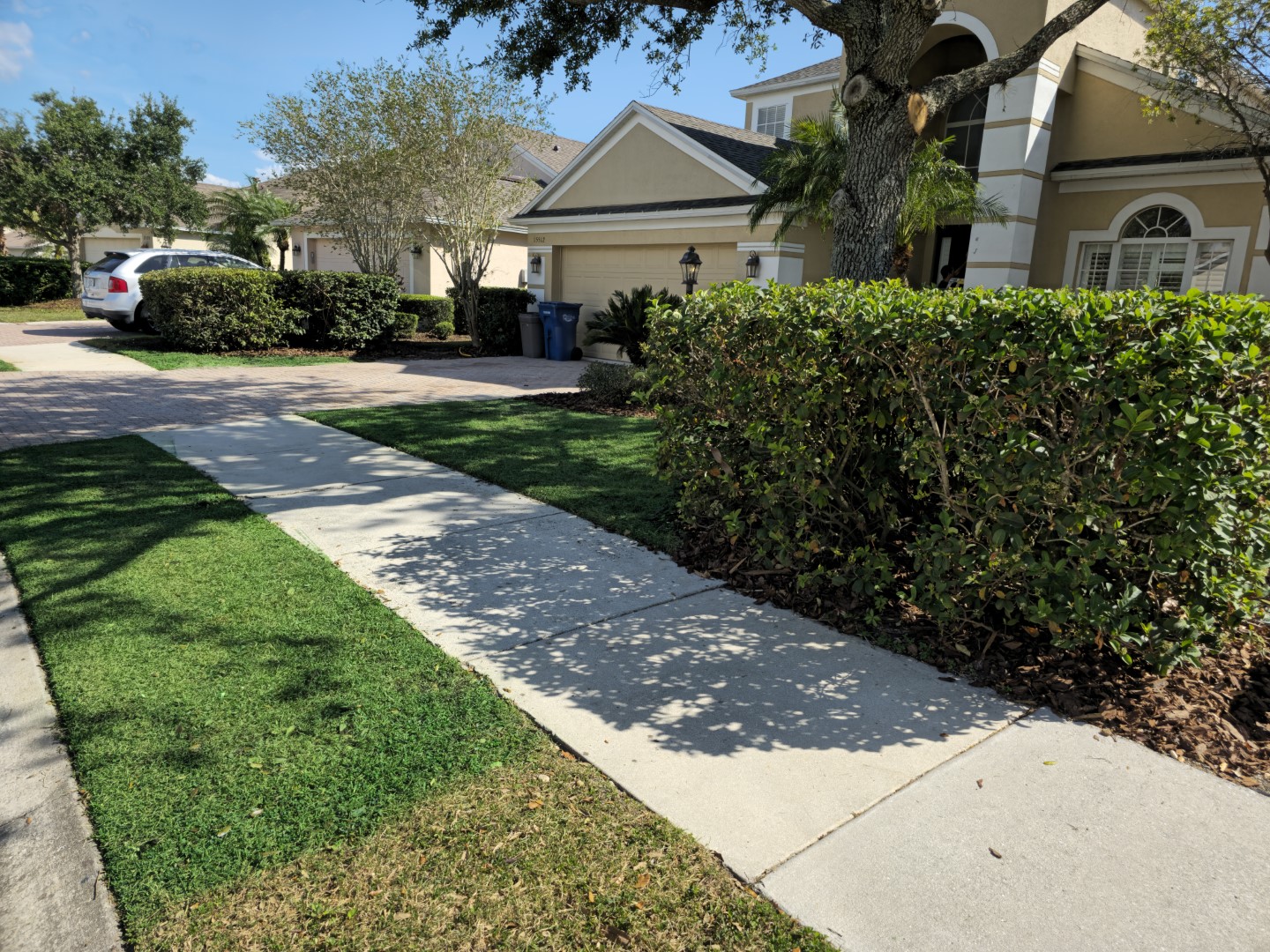 ---
Let Us Take Care
of Your Property Today!
We are determined to carry on our mission for as long as there will be a demand for that kind of care!
PO BOX 110715, Lakewood Ranch, FL 34211
info@lwrpropertymaintenance.com
Working Days:

Mon. - Fri.
Working Hours:

8.00AM - 5.00PM