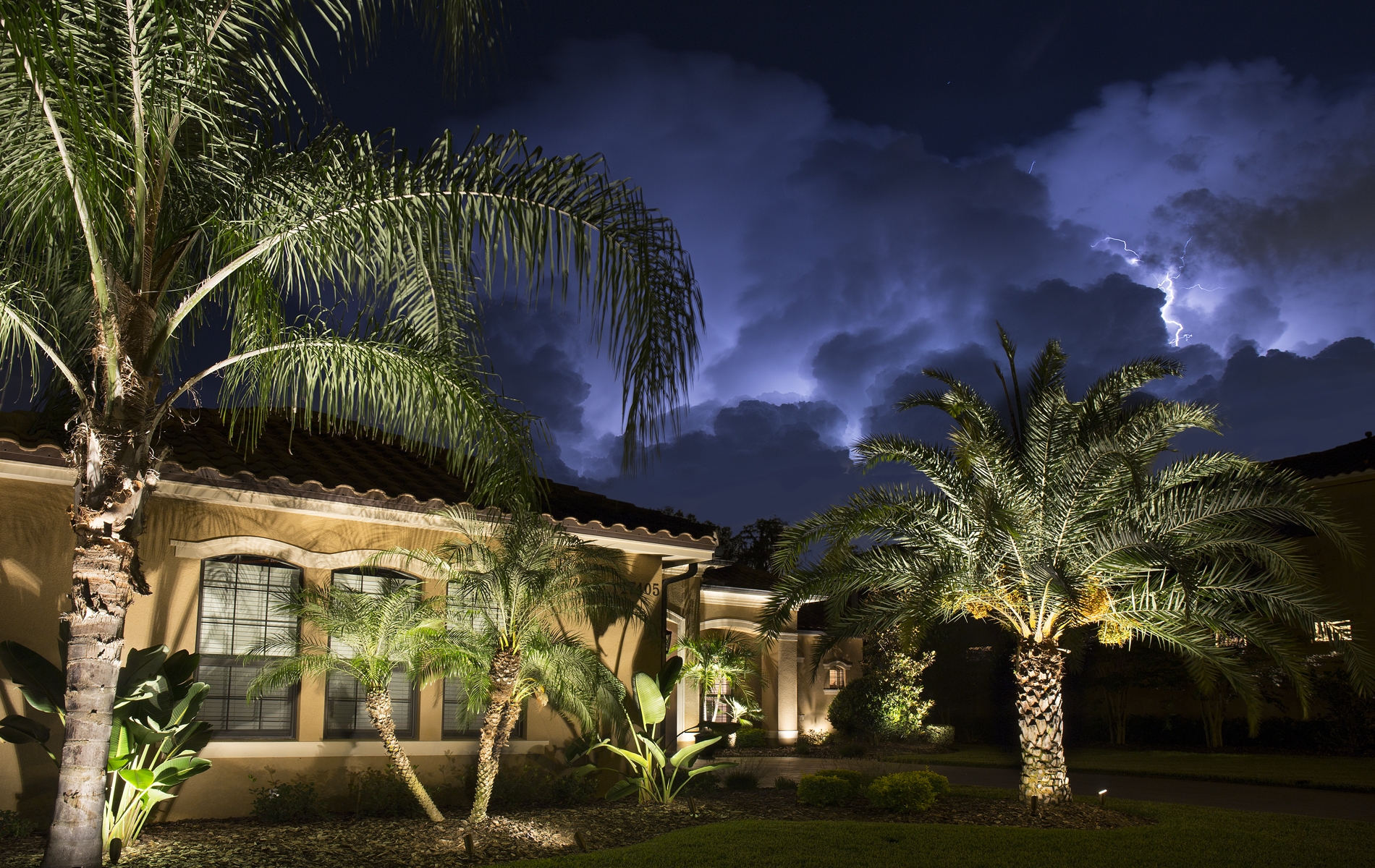 ---
As homeowners look to extend time enjoying the outside of their property, a common solution ends up being landscape lighting. Landscape lighting systems not only allow the party to go on all night, but it also increases curb appeal and discourages burglars. As our Landscape Lighting Technicians visit homeowners for free consultations, we consistently receive similar questions. To help homeowners understand how landscape lighting systems work, installation process, and the costs involved, we decided to offer some additional information through this blog.
Do Outdoor LED Lights Need Electricity?
The simple answer is Yes! While people commonly mistake solar lights for LED lights, the best landscape lighting systems do use electricity. Solar lights don't offer the output to enhance your security and accent the features of your property. Fortunately, LED lights are energy efficient and use minimal electricity. In addition, our landscape lighting systems come with timers that can be assigned to turn on lights at sunset and turn off lights at sunrise or run for a set duration.
What is the Best Outdoor Lighting Brand?
There are quite a few outdoor lighting brands to choose from with thousands of online reviews to see what customers have to say. Based on our customer feedback and installation experience, we've received strong reviews from our FX Luminaire, Unique Lighting, and Pro-Trade products. FX Luminaire has some of the highest quality lights on the market (especially their industry leading ZDC Technology). Pro-Trade is fantastic if you're looking for brass fixtures and it doesn't hurt they offer a lifetime warranty as well! Last but not least, Unique Lighting offers a wide variety of brass and copper lights that are popular choices in this area.
How Long Will It Take To Install The Landscape Lighting System?
This process is actually pretty quick. Most landscape lighting jobs only take 1 to 2 days to complete and we're able to do the installation with minimal damage to the turf and landscaping. We understand that your time is valuable so we try and complete these jobs in an efficient time frame!
How Much Does Outdoor Lighting Cost?
That really depends on what you're looking for. With a wide range of different options to light up your landscape/hardscapes we find its always best to have us come out go over with you what you'd like out of your lighting project and let us build you a quote.
Do you offer different colors for lighting?
As technology advances so have landscape lighting bulbs. With that said, we are happy to offer WIFI or Bluetooth controlled lights.  Both have a wide range of colors that can be changed on the fly via an app from any Android or IPhone. These same bulbs also have the ability to be set to whites. The best part is these bulbs can be changed in groups or individually. Color changing bulbs make celebrating any occasion a breeze. Red, White and Blue for the fourth of July. How about Red and Green for Christmas. Orange, purple and green for Halloween. Holiday decorations are a cinch with color changing bulbs!